Halifax Boat Show Returns for 2022
The Halifax International Boat Show has become an event buyers trust for decades, becoming THE event for boaters & dealers annually. We are pleased to confirm that planning has begun for the 2022 event that will take place February 3 - 6 at the Halifax Exhibition Centre. 
Master Promotions Ltd. continues to believe in the strength of face-to-face business and networking opportunities that shows provide and therefore are happy to be returning for 2022. Stay tuned for more information about the launch of exhibit sales in the coming months, and more information available for attendees when it becomes available.  For sales information reach out to Scott; for features and advertising reach out to Moira. See contact info below. 
We are happy to be back planning Nova Scotia's favorite Boat Show - Happy Boating!  
VISIT OUR NEW DIGITAL MARKETPLACE
We are keeping the Digital Marketplace Live for you! Since we couldn't welcome you to the show live and in-person we'd like to welcome you to our New Maritime Boat & Outdoor Digital Marketplace!  It's a unique database of our dealers and exhibitors that you can browse from the comfort and safety of your home. Search by company name or filter by category (unit type) or alphabetically. You'll find company information, photos, videos, product highlights, and special offers or promotions. Connect easily by clicking the email, website, or social media buttons. 
SHOW PARTNER

Boating Atlantic is the official voice of the recreational boating industry in Canada's Maritime provinces. Boating Atlantic is a not-for-profit organization governed by a volunteer Board of Directors and funded by its ownership of the Halifax International Boat Show and by member dues, the organization works with its stakeholders to grow and enhance boating in the Atlantic Region of Canada and support its members in their endeavors. Members include manufacturers, distributors, wholesalers, dealers and brokers of yachts, boats, engines and accessories as well as marina operators, recreational marine service providers and other boating-related organizations. 
Ph: 902-237-2196
info@boatingatlantic.com
www.boatingatlantic.com
LOCATION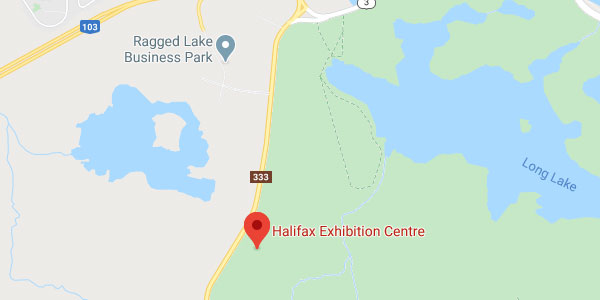 Halifax Exhibition Centre
200 Prospect Road
Halifax, NS
B3T 1P2
(902) 876-1811