ABOUT
The Halifax International Boat Show has become an event buyers trust for decades, becoming THE event for boaters & dealers annually. We are pleased to confirm that planning has begun for the 2022 event that will take place March 3-6 at the Halifax Exhibition Centre. 
Master Promotions Ltd. continues to believe in the strength of face-to-face business and networking opportunities that shows provide and therefore are happy to be returning for 2022. We are happy to be back planning Nova Scotia's favorite Boat Show with all your favourite local dealers! Happy Boating!
VISIT THE SHOW
The Halifax International Boat Show brings you the top brands from across the Maritimes. This leading event features boats of all shapes and sizes, along with exhibits of marine equipment, marine engines, diesel, gas, outboard and inboard, marine electronics and accessories, docks and dock builders.
EXHIBIT IN THE SHOW
With decades of success under our belt, The Halifax International Boat Show is the event buyers have come to know and trust. This is the perfect opportunity to showcase your brand to potential clients and launch new lines.
PARTNER
Boating Atlantic is the official voice of the recreational boating industry in Canada's Maritime provinces. Boating Atlantic is a not-for-profit organization governed by a volunteer Board of Directors and funded by its ownership of the Halifax International Boat Show and by member dues, the organization works with its stakeholders to

grow and enhance boating in the Atlantic Region of Canada and support its members in their endeavors. Members include manufacturers, distributors, wholesalers, dealers and brokers of yachts, boats, engines, and accessories as well as marina operators, recreational marine service providers and other boating-related organizations.
Ph: 877.595.2682
info@boatingatlantic.com
www.boatingatlantic.com
DATE, TIME & LOCATION
Thursday, March 3
12:00 pm - 8:00 pm
Friday, March 4
10:00 am - 8:00 pm
Saturday, March 5
9:00 am - 7:00 pm
Sunday, March 6
10:00 am - 5:00 pm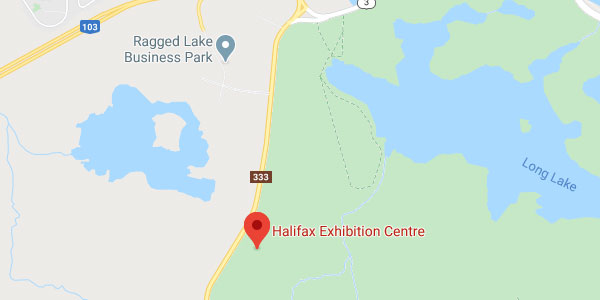 Halifax Exhibition Centre
200 Prospect Road
Halifax, NS
B3T 1P2
(902) 876-1811