LOTS TO SEA AT THE SHOW
Enter at the show to win a boating safety prize pack valued at a thousand dollars, from the Binnacle and Q104!
Visit the Prospect rooms where you will find some great displays to encourage the boating lifestyle on, in and around the water! Plus, presentations, exciting prizes, show specials and more!
Listen to Q104 for details on the Summer Boating Package contest valued at $1000 compliments of Mermaid Marine!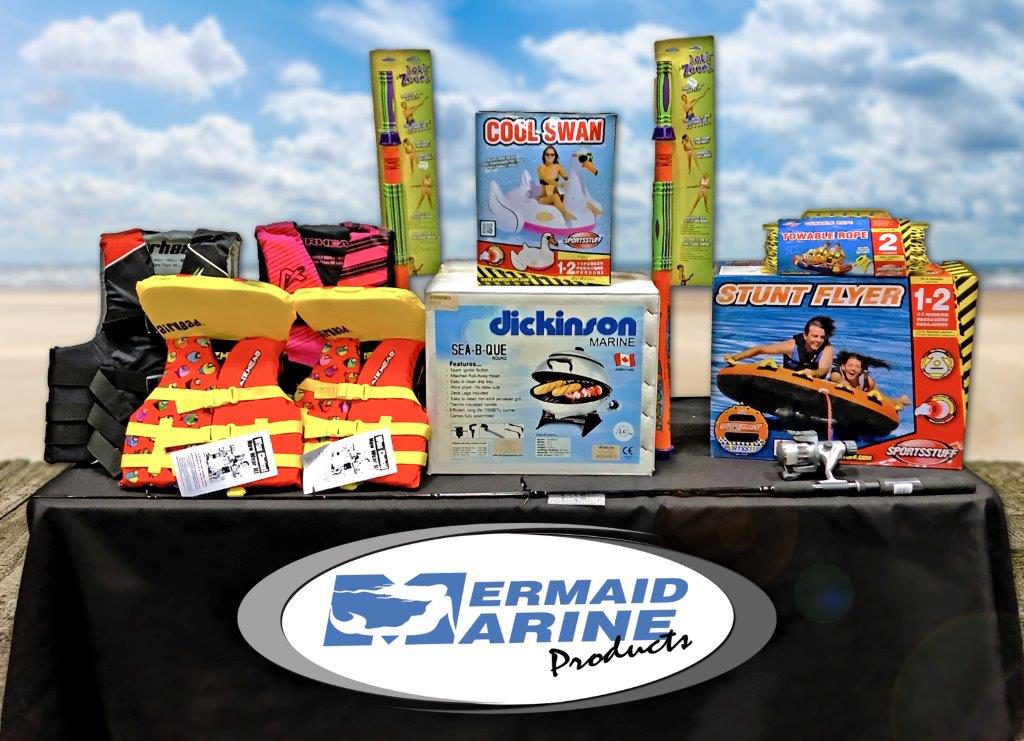 The Waterfront Experience
Visit Develop Nova Scotia at their brand new Waterfront Experience Lounge at the boat show this year! Here you'll find out about great waterfront events for boaters and landlubbers alike, places to dine, sailing excursions and boat rental opportunities as well learn more about the new wharf with floating docks going in at Halifax Harbour's Georges Island in the spring!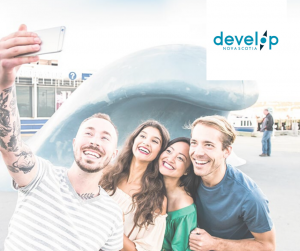 PRESENTATIONS
Be sure to take in a wide variety of Presentations in the Theatre room, Prospect 3 
NEW BOATER 101 Panel Presentation
We welcome you to join Chris Power of Sunnybrook Yachts, Daniel MacMillan of Gateway Insurance and John Hines of Sea Sharp Marine, as this panel of industry experts seeks to inform you about the following; buying a boat either for the first time, or upgrading your current boat. The discussion will include Marine Surveys, what they are and why your boat should have an up to date inspection; Insurance – what makes a complete marine policy. Other topics include - Vessel licensing and registration, Why you need a PCOC, where to learn about safety on the water and why you should know about the Office of Boating Safety.
HELLY HANSEN CHESTER RACE WEEK 2020
Join PRO Daniel Conrod as he explains the format for the 2020 HH Chester Race Week. This is the largest keelboat sailing event in the region and will be taking place August 12-15 this year. With at least five fleets and fifteen classes, this is an event that has something for every level of sailor whether you have a cruising boat, a classic, a racing 'machine' or if you want to race one design. Meet the event's incoming It's a great opportunity to find out more about this great event.
BRIER ISLAND WHALES AND SEABIRDS
A presentation about the amazing sea wildlife in the waters of the region. Brier Island Whale and Seabird Cruises will be at this year's Halifax International Boat Show to discuss their experience with whales and marine life. Come meet the experts in person and learn more about the amazing creatures that inhabit the water surrounding our province! Be sure to take in the visually compelling presentation where you'll get a first-hand look at the whales you might expect to see on a Brier Island Cruise.
ANTIFOULING: An important part of your boat maintenance every year
Join Tim Taylor of Azko Nobel as he provides information about the latest antifouling paints for your boat. Antifouling has undergone some changes during the past few years with the advent of water based antifouling paints and changes to the chemical contents of the paints now used. Tim can tell you what is the best type of paint for your boat and your area and he will also talk about bottom preparation and application.
DISCOVERIES, TALL TALES AND STUFF YOU NEED TO KNOW
Join Tony Sampson the leader of Salty Dog Sea Tours
Tony is a venerable salty dog having been to sea for decades and thanks the winds of fate for having washed him up on the beautiful South Shore of Nova Scotia. He has taught diving all around the world from the top of the Orkney Islands in Scotland to the bottom of the South Island of New Zealand and many places in between. Tony has been both cast and crew on every season to date of the popular TV show, The Curse of Oak Island. With a passion for the ocean and treasure hunting that has lead him on many adventures, he is keen to share these stories with you.
NEW BOATERS and BOATING CENTER
Are you new to boating or want to find out more about the sport? Come visit the New Boater and Boating Center in the Prospect Room.


Visit with the Canadian Power and Sail Squadron to find out about membership in the Squadrons and about the various boating courses they provide as in person seminars and on-line.
Sail Nova Scotia is here too with information about the Sail Canada learn to sail programs and where you can access them. Find out about our incredible Canadian Sailing Team and how many members are from Nova Scotia!
Our New Boater staff can provide you with up-to date information on how to look for and purchase a boat as well as up-to date safety information and what you need to become a boater.
Visit with Yacht Clubs and Sailing Schools to find out about great events and the fun that comes with being part of the boating community.
Traditional Marine
A variety of authentic items that have been 'to sea'. This truly eclectic collection has something for everyone! Its worthwhile browsing from old marine hardware to mermaids, you can find nautical buoys, old ships' lights, lanterns, running lights, propellers, netting, cargo nets, wood float beads & net corks, life boat oars, paddles, small dory oars, lobster traps, old colorful lobster buoys, binnacles, trawl tubs, barrels & buckets, pulleys, blocks and deadeyes, netted glass ball floats, old manila rope, lobster crates, signal flags, rope ladders, steering wheels, etc.!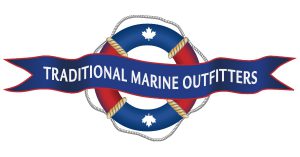 Mahone Bay Heritage Boat Yard Co-op
The Heritage Boat Yard Co-op is a community organization determined to keep the ship building legacy of the town of Mahone Bay alive - Visit their interactive exhibit and see them on the presentation stage in Prospect 3 - Saturday at 2:30 pm and Sunday at 12pm.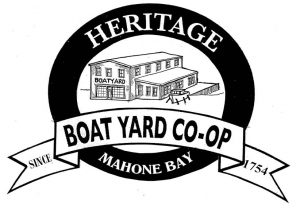 Ship Modeler Guilds
See the talent of local ship modellers from The South Shore Ship Modeller's Guild and the Maritime Ship Modeler's Guild.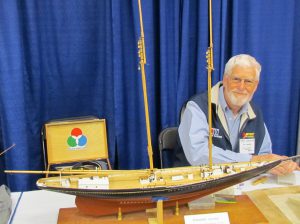 Nova Scotia Wildlife Carvers Association
The NS Wildlife Carvers and Artists Association was established in 1989 to promote carving. Visit their booth to see some examples of beautiful wildlife carvings!